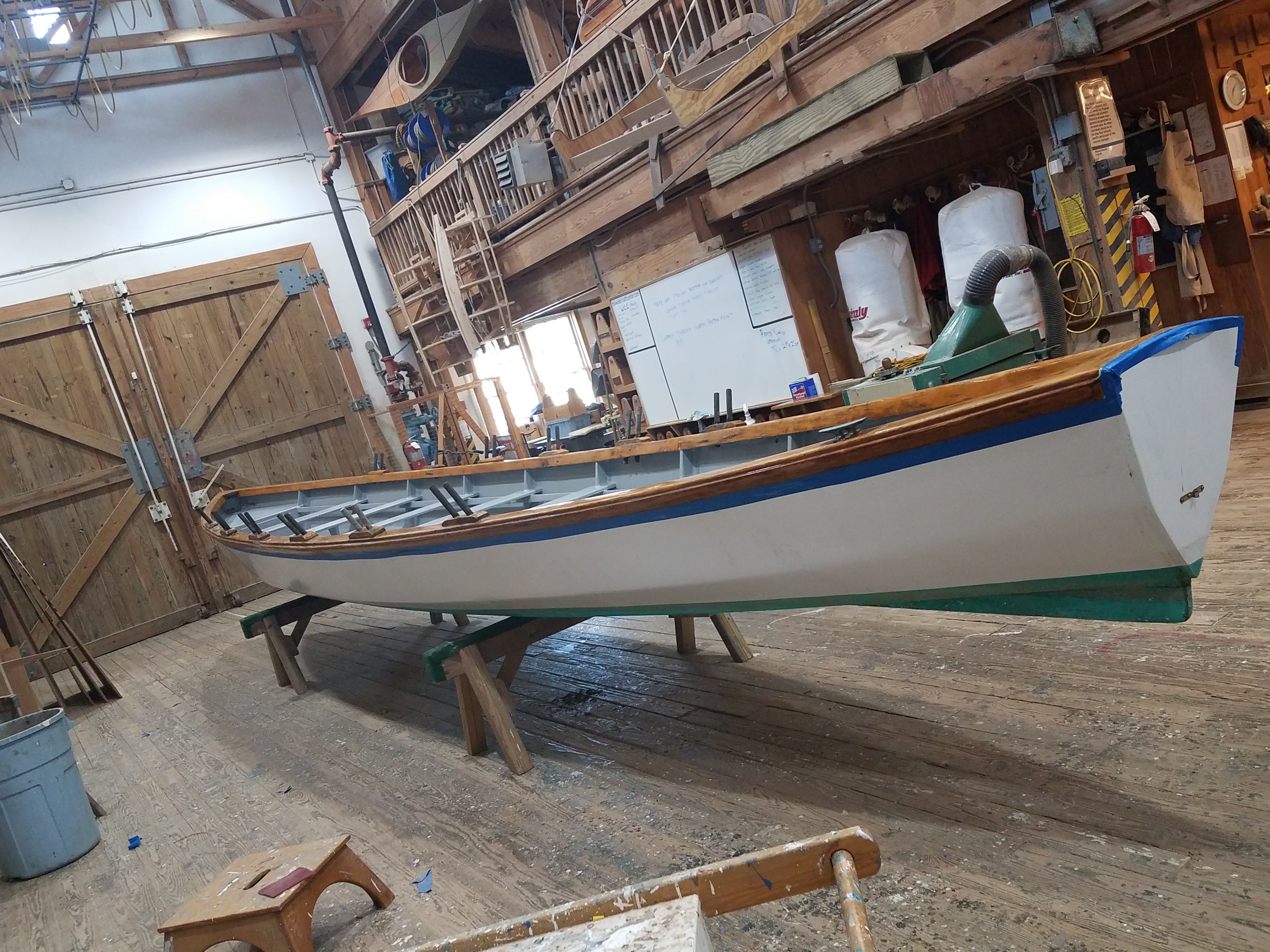 08 Mar

Current projects

Work continues on the 1937 Barbour work boat. We are completing the caulking of the seams on the planking and putting paint on the boat. This week we lowered the boat a bit and began work on replacing the original deck with a new Plywood and Dynel deck, which will make the boat much stiffer. The first step is to remove the old deck and reinforce the deck beam structure.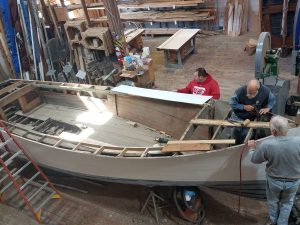 Once that is complete, we will be cutting out and applying a half-inch marine grade fir plywood and then covering that with Dynel, a material treated just like Fiberglass but when complete will appear to be a canvas covered deck. This material should only be applied over plywood, which is stable enough and won't move or swell.
Once the deck is on we will be moving on to construction of the deck house.
Meanwhile, we have arranged with a new volunteer to have him work on our 115 hp 1957 Grey Marine flathead 6 engine that eventually will go in this boat. We're not completely sure how much work is going to be required to get this engine working again, but this volunteer may have the experience to make it happen.
We are also beginning to spruce up our fleet for the season and the Wooden Boat Show, which is on May 4th! We have already had one of our six Spritsail skiffs, Dorothy, in the shop and painted her interior and bottom and put her back in the water.
At the moment we have one of the two 30-foot gigs that the Beaufort Oars use in the shop. These boats were built here and something to see: 30-feet long with six rowing stations.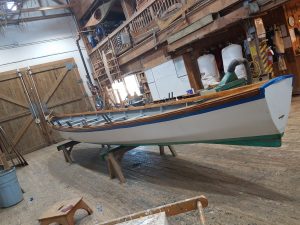 We are painting the interior and varnishing the rub rails, as well as painting the bottom. Once complete she will go back on the trailer and park at Gallants Channel ready for the rowing season to begin.
The final project in the shop at the moment is the construction of a new 12-foot kayak built in the Hybrid style. By that we mean that the boat hull is constructed out of 3mm Occume Plywood which is stitched and glued together. And the deck is constructed in the strip-built style. This makes for a very beautiful boat.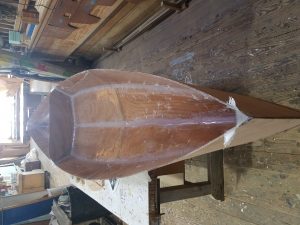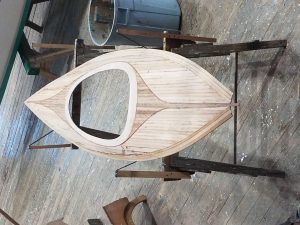 The boat is being built by one of our volunteers who also happens to be a Marine at Cherry Point, and due to his service can only work on the boat on weekends. So there is plenty of time to come down and see his progress, as he still has a few weeks of work left on the boat.
So come on down and take a look at these projects, and maybe sign up for a class — or maybe even think about joining our volunteer crew!  
— Builder Tim White