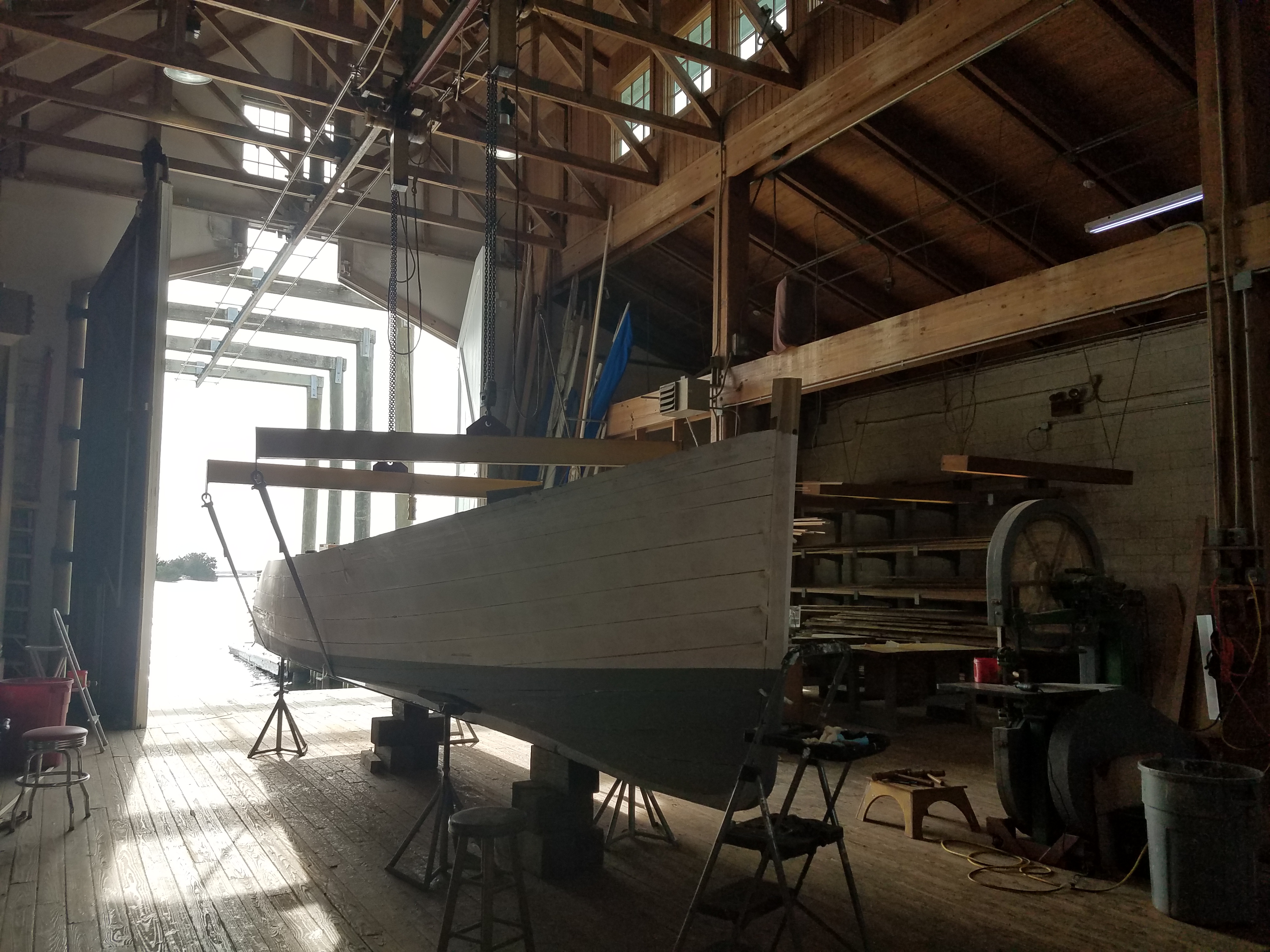 15 Feb

Restoration continues on Barbour Work Boat

We are in mid winter-mode in the Watercraft Center and working on several interesting projects. One is the restoration of our old 28-foot Barbour Work Boat, circa 1937. We are Several months into the restoration of the boat, which is new to our collection.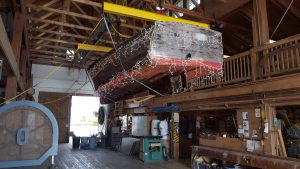 We started work in October. Right off the bat it was evident that the stem and several planks on the forward starboard side below the waterline needed replacement.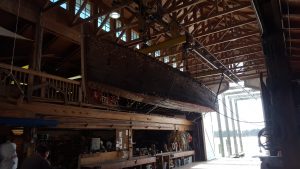 It looked as though the boat had been damaged in that area at some point and the repair was less then adequate.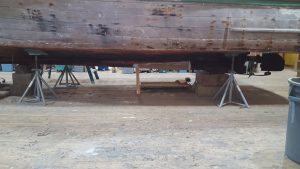 So our first plan of attack was to replace the stem and several planks on both sides forward below the water line. We also refastened the whole boat as best we could. And we removed the cabin house, which was obviously not original (or correct). 
Currently, we have completed that work and are in the process of re-caulking the hull, which should make the her sound for the water again.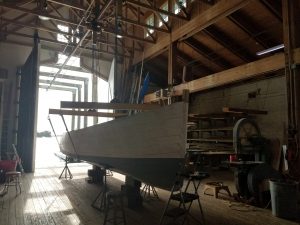 Our next project on her is to rebuild the cabin house. The biggest problem is we're not sure what exactly her cabin looked like. But with some research we think we have some ideas on the best course of action.  Keep an eye out for updates, or better yet stop by the Watercraft Center for a closer and in-person look at the progress!
— Boatbuilder Tim White