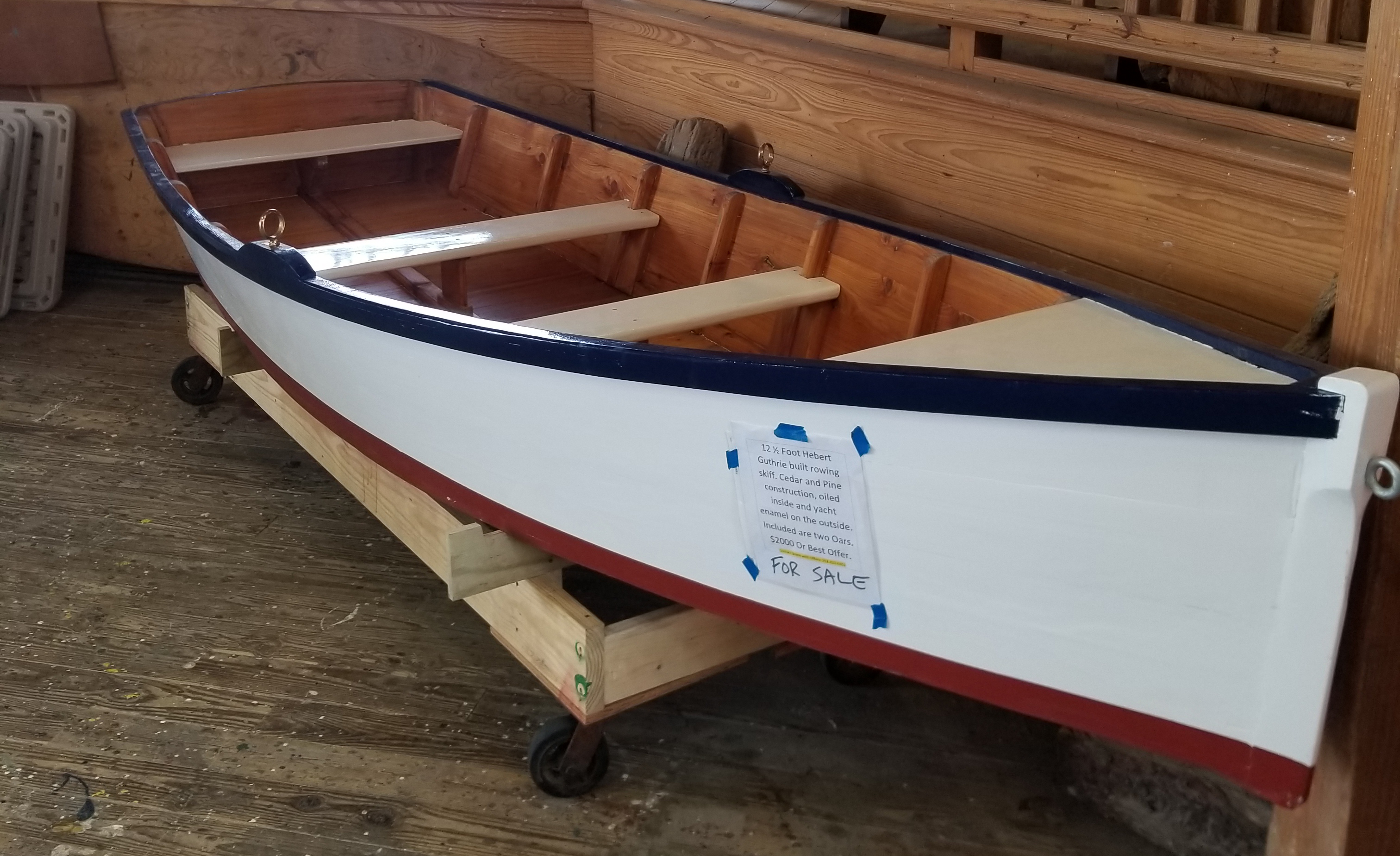 19 Jul

Building legend's boat up for sale
So we're fully engulfed in the summer season here at the Watercraft Center. Aside from trying to keep cool, we are also working on several projects.
We have been developing a new mini sharpie that can be a child's row boat, a beer cooler for the backyard barbecue when filled with Ice or even a raw bar for serving oysters and shrimp. Or maybe a yard planter or even a book shelf.
This 7-foot-8-inch row boat is the product of my "Introduction to Boat Building Class" which I run every month. In this weekend-long, two-day class we learn about building boats in the stitch and glue method; and we put together these mini sharpies.
After the class is over, our volunteers and staff finish and paint these boats off as small boats or bookshelves; and we are offering them up for sale at the annual Boat Shop Bash in November — or sooner if you stop by and ask.
​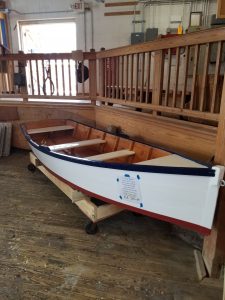 We have also been finishing off a beautiful traditional rowboat that was built by local builder and legend Heber Guthrie. Heber built this boat at the annual Oriental Boat Show last fall. Sponsored by the Rotatory Club, Heber sets up at the show and builds the boat in just three days, all the time selling raffle tickets to win the boat. Last year's winner decided he had a few too many boats and donated this one to us. So we have painted her up and are offering her for sale. If you might be interested, you can contact the Friends of the Maritime Museum for more info. You can see the boat in person right here in the Watercraft Center.
We are also about to start two new stand-up paddle boards here in the shop. A couple of sailors passing through Beaufort on their way around the world, decided they could delay their trip long enough to take a class and build a couple of SUPs. So we are happy to oblige and will be starting them next week, so stop in and check out their progress. Or come on in and build one of your own. The course if offered upon request. For information or to schedule a build, call 252-504-7758.
Finally, we about to start work on our raffle boat for 2020. We have decide to build a traditional catspaw dinghy. This 12-foot-8-inch rowing/sailboat was designed by Nat Hershoff and will be produced in the traditional style with juniper (or white cedar) planking and steam-bent white oak frames fastened with copper rivets. It should be a fascinating build as well as a great little boat, so make sure you stop in and see how we're doing. (And pick up a couple of tickets for this year's raffle boat as well.)
And as always, if you a hankering to get involved  and help out with any of this work, please stop in and sign up to volunteer. 'Cause we always need more help.
Happy Summer!
— Timo White